Dear Friends, 
I hope you are having an enjoyable summer! The family and I just returned from a truly inspiring tour of our national and state parks on the west coast for a long awaited getaway. Highlights included camping among the California redwood giants of Jedediah Smith State Park; wandering through Sahara-like sand dunes of Oregon's coast; and hiking among the glaciers and marmots of Mt.Rainier in Washington. If you get a chance to do so, I highly recommend spending some time immersing yourself in nature away from home. It doesn't have to be exotic, just far enough from the city so you can see the stars at night and hear the birds over the sound of trains and automobiles! Our country's natural environment is a treasure that never ceases to inspire me, and now more than ever it's crucial to remind ourselves why we need to take action and protect these special places.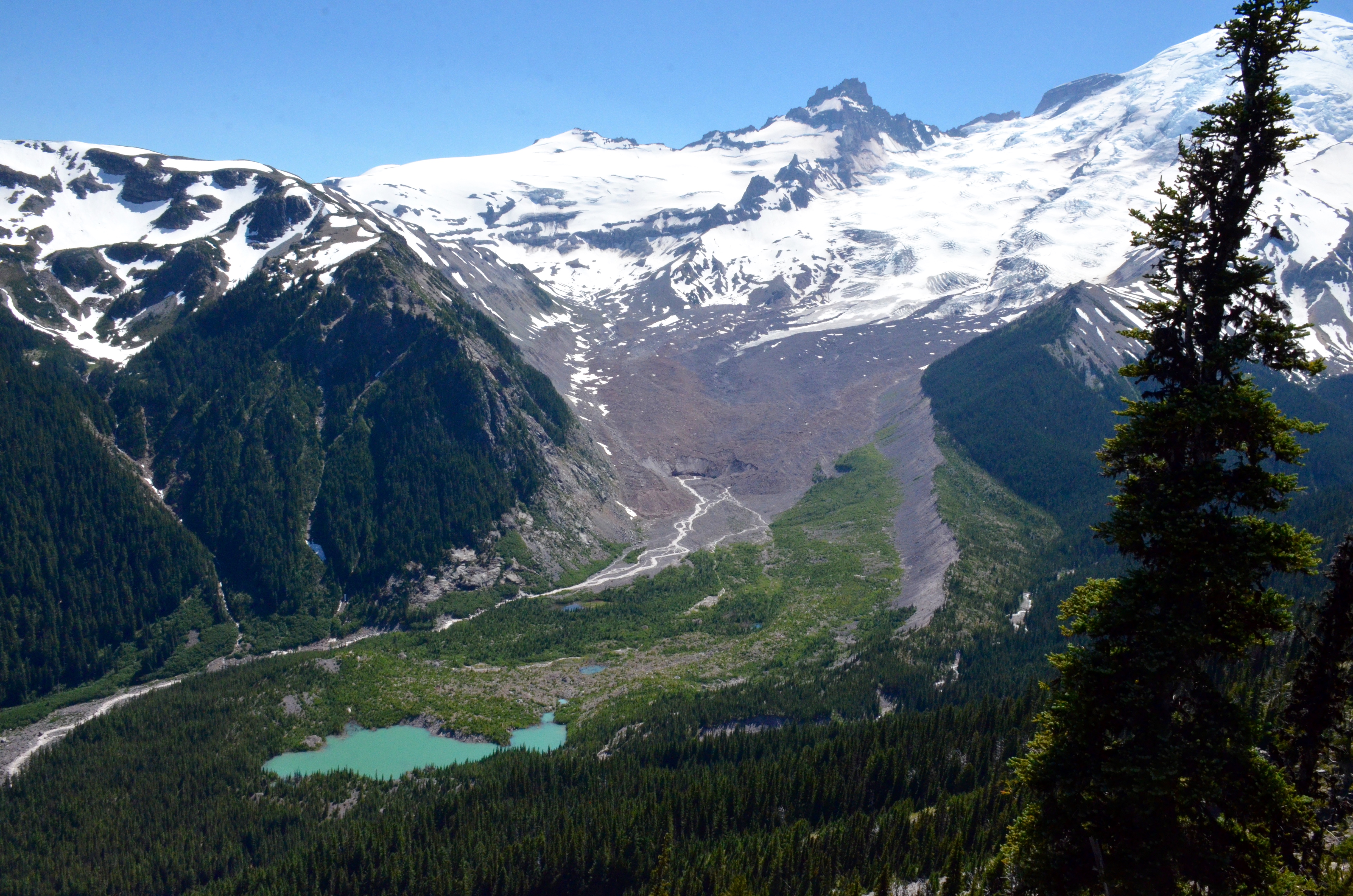 This spring I had the pleasure of taking the Ben Kono Group to Joplin, Missouri and presenting our environmental jazz suite "Don't Blink" as part of the revered Pro Musica Chamber Music series. I must admit that, during our drive from the airport in Arkansas to our hotel in Joplin, I was a bit apprehensive about the reception of our message as we passed mile after mile of fracking fields and gas refineries. As it turned out, not only was our performance well received, but there was an overwhelming positive response to our message concerning the fragility of our environment, and it seemed to strike a particular nerve with that community. Thanks to Bonnie Yetter for all the careful planning and warm hospitality given to us on our visit, she is a great advocate for the arts in Joplin! And of course thanks to Henry Hey, Pete McCann, Matt Clohesy and Ross Pederson for bringing their incredible musical expertise and positive energy to the gig. They are the best of the best! 
If you happen to be on the east coast, we now present this same program at Music Mountain Chamber Music Festival in Falls Village, CT on Saturday August 5th at 6:30 as part of their Twilight Series performances. Music Mountain is the oldest summer chamber music festival in the country and has one of the finest sounding acoustic spaces around. Tickets are $30 for the concert only, or there is a pre-concert theme dinner option at Falls Village Inn for $70 if you want to make a night of it. If you are in the Berkshires area we would love to see you there! Visit dontblinkmusic.org for a preview of the music we will be playing. 
In other news this summer, I spent June recording some amazing new music with the John Hollenbeck Large Ensemble—our third album with this band; a new recording of wind ensemble music with Gotham Winds; a CD release concert for Korean jazz composer Hyeseon Hong; and, coming up in August, the debut recording of Japanese jazz composer Migiwa Miyajima and her most excellent jazz orchestra. Jazz and camping, what a great way to spend the summer!